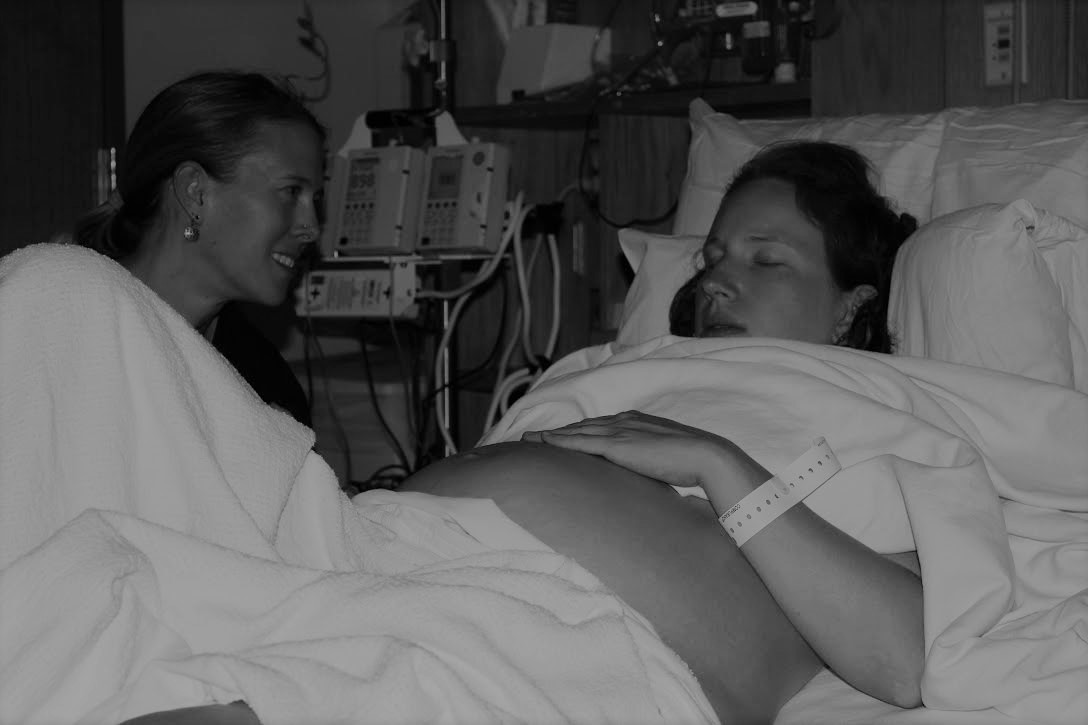 My Story
For over eleven years, I have been a stay at home mom of two daughters, dogs, cats, a small flock of backyard chickens, & gardens.  Both of our girls were born at the Women's Birth and Wellness Center in Chapel Hill, NC with much of each labor spent at our home, nestled in the woods.  I was surrounded by supportive, nurturing family and friend(s) for each birth and feel blessed to have had such powerful, beautiful experiences.
Though both births were extraordinary rite of passages in their own way, I have always wished that we had hired a Doula for the birth of our first daughter.  I had done so much reading, researching, attending of birth classes, and was going to be working with midwives & have my husband, mother, sister, & friend there, so I assumed that I didn't "need" a Doula.  I now believe that my experience could have been enhanced (shorter, less exhausting, shortened pushing time) by hiring a Doula, someone who KNEW birth & its stages & had lots of tricks up her sleeve to get things moving!  I had a Doula with me for the birth of my second daughter & have always been grateful for her presence & support- both physical & emotional.
My Training
In December 2013, I trained to be a Birth Doula through DONA International.  I feel a profound calling to work with women, to create a dialogue leading to informed, thoughtful choices in their childbirth experience. I wish to support you in exploring your unique path on your journey into motherhood.  Using evidence based information in exploring your childbirth options, & creating your birth plan before labor begins can be empowering during the labor process.
I have attended many births in various settings in the NC Triangle:
Midwife-Attended Homebirth
I have experience working with women who have given birth:
Without medicine
Using Nitrous Oxide, or Epidural pain relief
With Pitocin for augmentation, & induction
By Cesarean Section
To twins vaginally
In a Birth Tub (water birth)
As a Vaginal Birth After Cesarean (VBAC)
Using a TENS Unit for pain management
While being treated for preeclampsia
Precipitously (extremely rapid labor)
I have attended many professional trainings to continue my education in the art of birth doula work, and to enhance my techniques:

Next Steps...
Please check out my Availability Calendar to see if I'm available during your birth window.  Or contact me to set up a Meet & Greet